This year the boys have really gotten into Toy Story. They've watched all 3 of the movies MANY times and I often catch them quoting movie lines to each other. Obvious lines like "To Infinity and Beyond!" and "There's a Snake in my Boot", but also some more hilariously obscure lines like "You see the hat? I'm Mrs Nesbitt! Hahahaha!!" It's pretty awesome.
So, naturally, a Toy Story Party for their 3rd birthday just made sense. Jack and Felix had so much fun playing games with their friends and eating their weight in sugar. Thanks to all our family and friends who were able to come and celebrate with us!
If you're planning your own Toy Story Party make sure you check out the links at the bottom for recipes and printables that I used to decorate.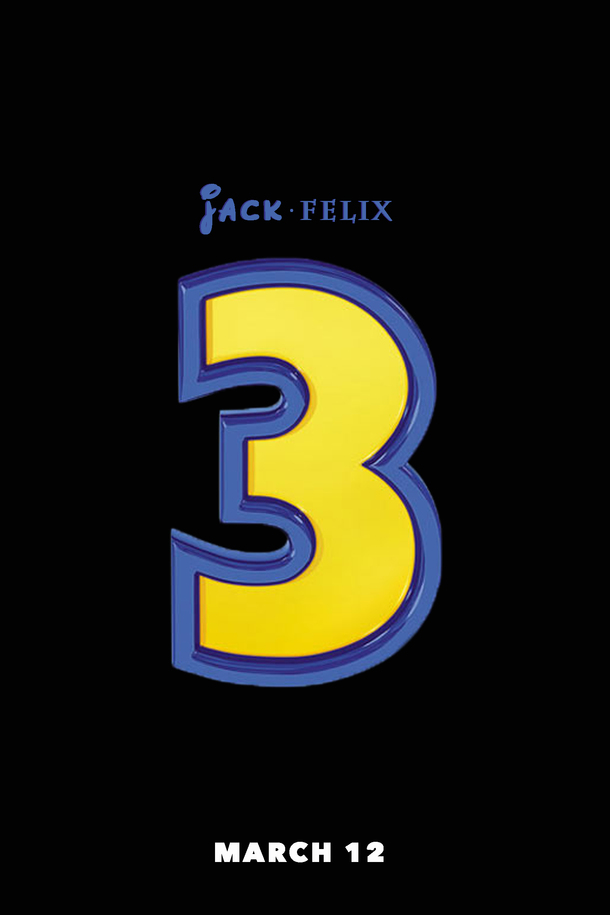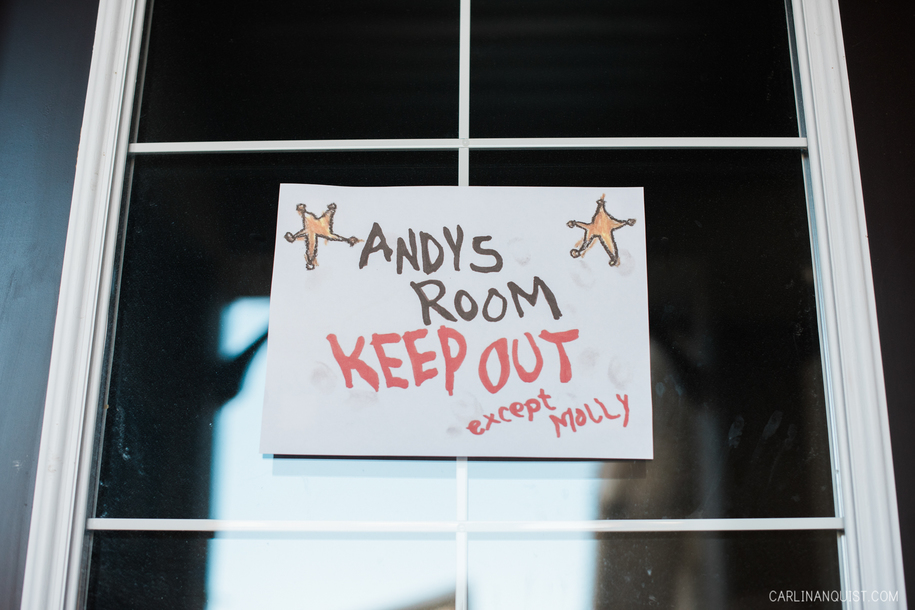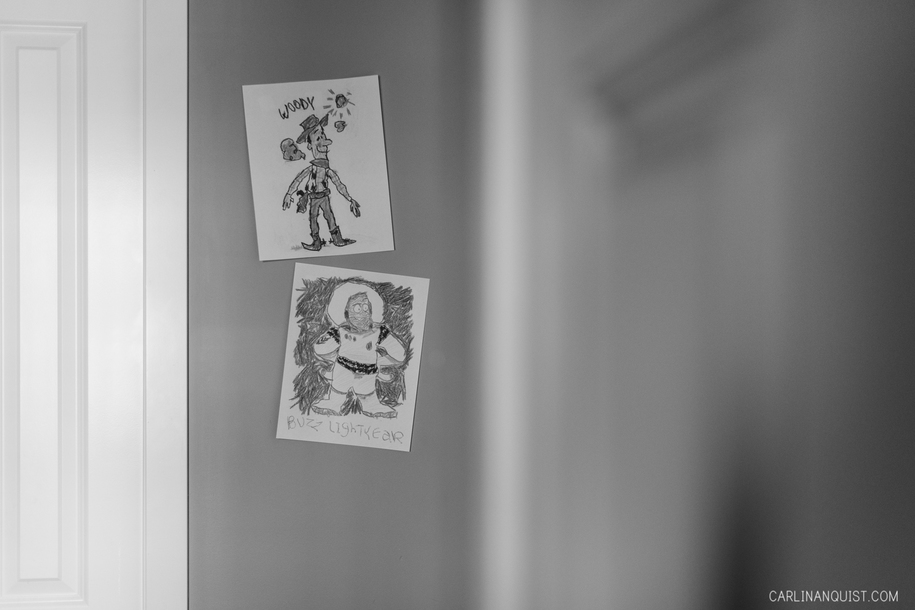 Photography by Carlin Anquist – to see my wedding and lifestyle work head on over to the main site.
Andy's Room Drawings available here.
Chocolate Marshmallow Fondant recipe here.
Chocolate Peanut Butter Cake recipe here. (I also added stabilized whipped cream with chopped Reese cups between the layers)
Number 3 and Mr Potato Head Cookie Cutters available here.
Mint Macarons with White Chocolate Ganache (Little Green Aliens) recipe here.
Photo Booth props available here and here.